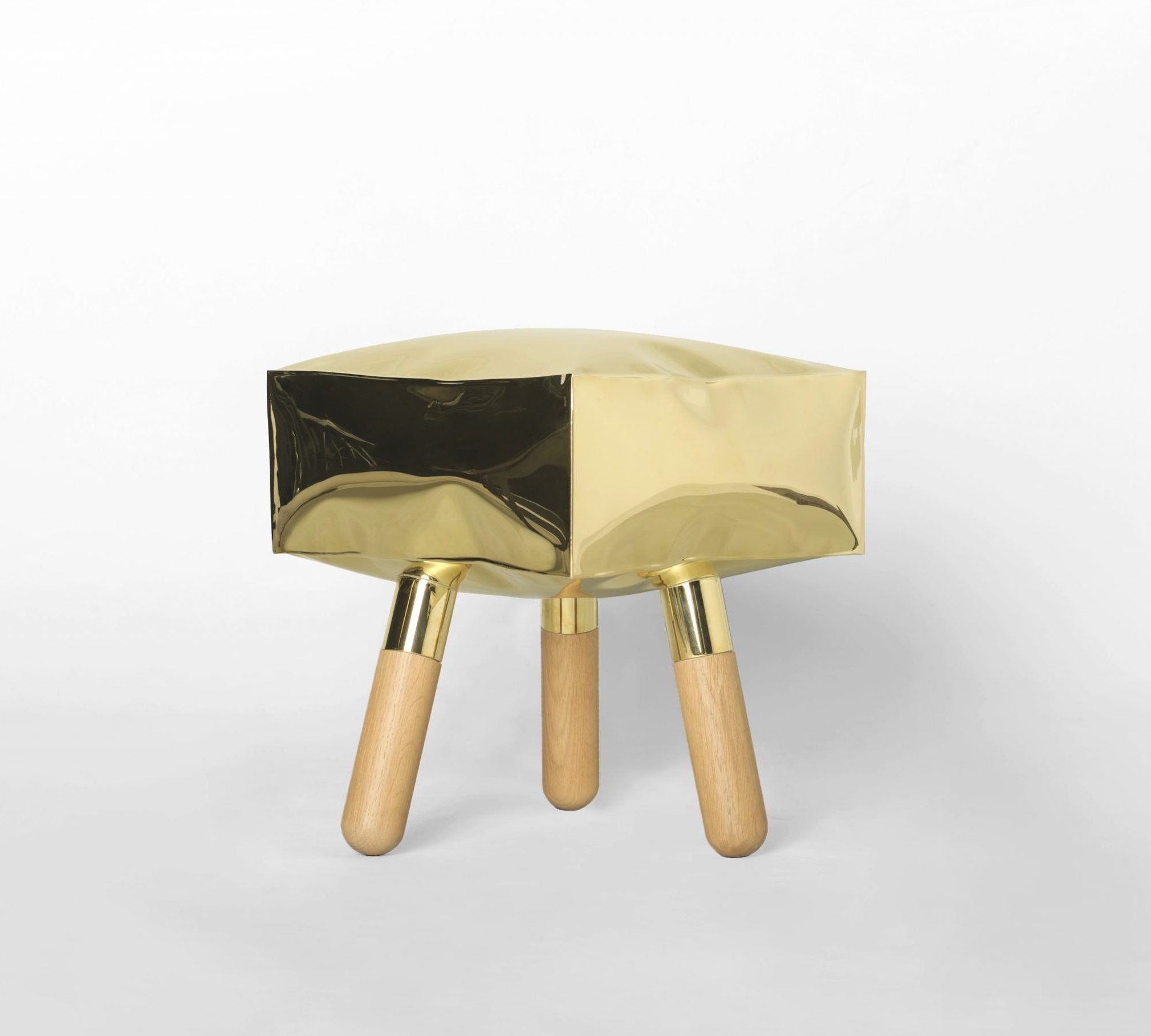 ICENINE
SIMONE FANCIULLACCI+
ANTONIO DE MARCO
A brass stool shaped by the expansion of ice in it; a harsh metal material transformed into a soft surface. A geometric brass solid is filled with water and then frozen until the water solidifies: as the volume increases the box expands, always assuming unique shapes and a different movement on the surface. Three wooden legs support a seat in which the hardness of the metal contrasts with the softness of the surfaces.
Each piece produced is signed and numbered.
Limited edition of 15 pieces.
Materials and dimensions can be customized on request.
Standard dimensions:
41 x 35 x 35 CM // 16.1 x 13.7 x 13.7 IN